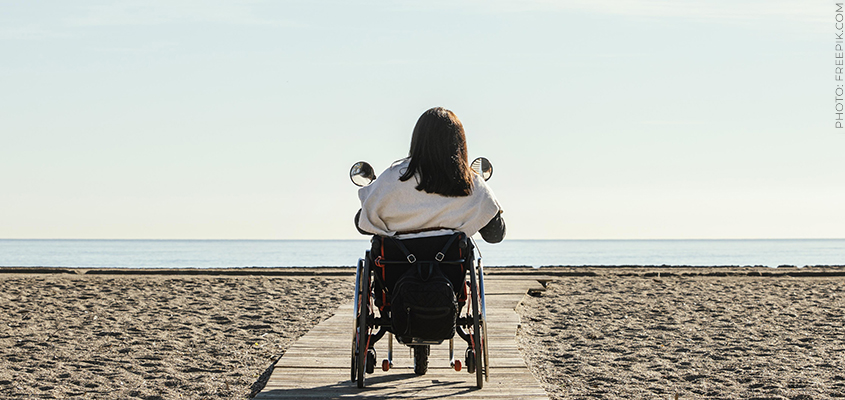 Walkers, canes, crutches, braces, wheelchairs, electric scooters… More than to avoid accidents from happening or further damage, Mobility Aids aim to guarantee people's freedom and independence despite limitations caused by disabilities, injuries or aging.
Although autonomy and safety are key motivators of mobility devices use, the will to avoid social stigma is what holds some patients back. Concerns such as discrimination, negative attention or even of being perceived as inferiors or too fragile may reduce acceptance and contribute to the abandonment of mobility aids
On the other hand, other users of mobility aids state that they feel strong and proud of using their devices, as it shows that there is always a way to adapt to limitations in order to do the things they love or want to do.
A number of patients states that mobility devices make their disabilities visible and become a welcome card for people to ask invasive questions that most mobility aid users are not comfortable answering.
Those who have anxiety or feel ashamed of using mobility devices are more likely to be sedentary and to limit social contact, which may lead to other conditions such as cardiovascular disease, diabetes, poor cognitive function, and depression.
After receiving the recommendation to use a Mobility Aid, having the assistance of an Occupational Therapist is highly encouraged. They can not only suggest the right tools but also teach how to use those tools and their accessibilities in order to gain more self-confidence.
As this process goes beyond physical preparations, it's also paramount to find a good Mental Health professional who can help through stages such as grieving and accepting the need of using a mobility aid or learning how to cope with social anxiety.
From a grieving or acceptance stage to coping with social anxiety of using mobility aids, patients can benefit a lot from speaking with a Mental Health Professional.
If you thought about yourself or a loved one when reading this blog post and believe that a follow up from an Occupational or Behavioral Therapist would help him or her, schedule a Live Video Consultation and Teletherapy Sessions with us at www.acandassociates.com .
Click here to learn more about our Occupation Therapy Sessions.
You can also find us on our Social Media Channels:
We look forward to helping you and your family through your wellness journey!