Speech Therapy can help with
» Language and articulation difficulties
» Phonological awareness/literacy
» Feeding/swallowing issues
» Assistive Technology use and training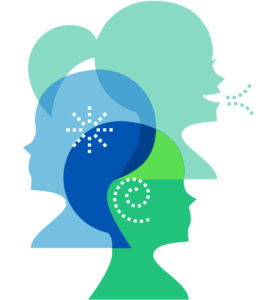 » Cochlear implants/hearing aids and central auditory processing
» Social skills/pragmatics
» Dyspraxia/Apraxia of speech
» Reading and literacy
How Speech-Language Therapy Works
Get the services you need, when you need them.
Speech–language pathologists (SLPs) treat individuals with diverse and complex developmental/medical concerns, including those involving difficulties with sensory processing.
Our speech-language therapy includes sensory based techniques and interventions when addressing a speech/language delay or disorder. We feel that these interventions are a crucial part of the traditional therapeutic techniques in achieving the most positive outcomes. We understand that a large percentage of the speech and language delay/disorders are rooted in sensory processing delays.
The goal of intervention is to assist with social communication, speech development, language development, assistive technology both low/high tech, feeding/swallowing difficulties, oral motor and to modify behaviors. 

The outcomes are improvements with social communication, speech development, language development, cognitive functions and functional communication in the home, community, senior facilities, and schools.

Speech-language therapy environments are designed to enhance effective therapy sessions using multi-sensory and dynamic atmosphere with a variety of options for seating, positioning, and interaction during the individualized sessions.
Need more information and guidance for your specific concerns? Schedule a live video chat with a Therapist.
Get a Live Video Consultation with a

SLP Therapist
Just book a date with a therapist and submit an interactive online admission form. Our team will carefully select the most qualified professional for your first video consultation.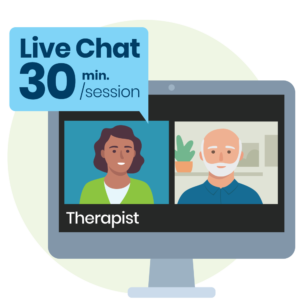 Book now and pay $97 for a 30-minute session.

Teletherapy for Florida Residents
Therapy provided online at the place and time that suits you. Plans as low as $149 a month.