Behavioral Therapy can help with
» Anxiety disorders
» General stress
» Bulimia
» Anger control problems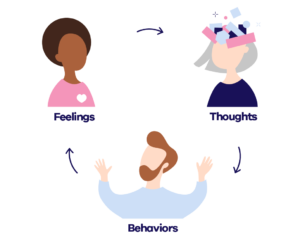 » Somatoform disorders
» Depression
» Substance abuse
» Phobias
How Behavioral Therapy Can Help
Addressing behavioral issues with a focus on quality of life.
Behavioral therapy is an umbrella term for types of therapy that treat mental health disorders.
This form of therapy seeks to identify and help change potentially self-destructive or unhealthy behaviors. It functions on the idea that all behaviors are learned and that unhealthy behaviors can be changed. The focus of treatment is often on current problems and how to change them.
Behavioral therapy for children
Applied behavior therapy and play therapy are both used for children. Treatment involves teaching children different methods of responding to situations more positively. A central part of this therapy is rewarding positive behavior and punishing. Caregivers are taught skills to reinforce this in the child's day-to-day life.
Children with Autism, ADHD and other emotional/social delays often benefit from behavioral therapy.
Behavioral therapy for Adults
Applied behavior therapy may be used for adults at home, the workplace, schools, and in the community. Often adults with disabilities have social/emotional concerns affecting behaviors. A behavior therapist can work with a variety of staff, family members and caregivers to remediate behaviors that may impact optimal function. For example, an adult with ADHD may not understand how to socialize at work causing disruptions in the workplace. A behavior therapist would teach the staff and caregivers techniques for positive outcomes.
Cognitive behavioral play therapy
Cognitive behavioral play therapy is commonly used with children. Through play, children are observed and may display their current social and feelings. By watching children play, therapists can gain insight into what a child is uncomfortable expressing or unable to express. Children may be able to choose their own toys and play freely. They might be asked to draw a picture or use toys to create scenes in a sandbox. Therapists may teach parents how to use play to improve communication with their children.
Need more information and guidance for your specific concerns? Schedule a live video chat with a Therapist.
Get a Live Video Consultation with an

Behavioral Therapist
Just book a date with a therapist and submit an interactive online admission form. Our team will carefully select the most qualified professional for your first video consultation.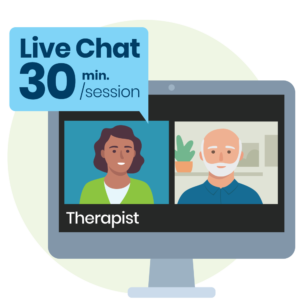 Book now and pay $97 for a 30-minute session.

Teletherapy for Florida Residents
Therapy provided online at the place and time that suits you. Plans as low as $149 a month.